With the September launch date of the brand new Ford Fiesta ST drawing ever closer, many people are wondering what to expect. There is a lot of excitement around the new ST model, as Ford hasn't offered a Fiesta since the last generation XR4 went off the market in 2008. Their brand new model has done away with the XR name and has adopted the same Sports Technologies that the Ford Focus ST hot-hatch has been known for.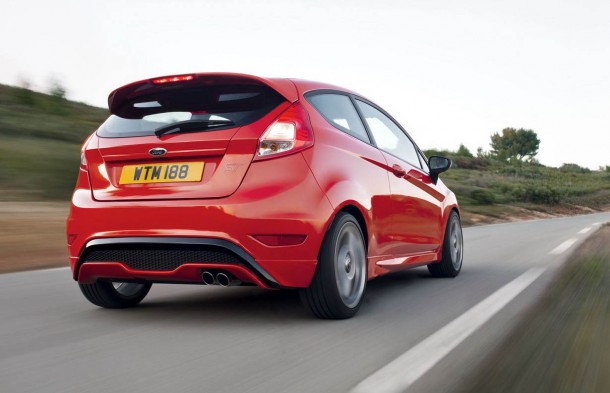 The Ford Fiesta ST range features an Aston Martin-like front grille, 17-inch alloy wheels, a properly integrated body kit and a roof-top rear spoiler that gives the outside of the car a good appearance of 'muscle'. Inside, the Fiesta features colour-coded Recaro seats, a partly perforated leather covered steering wheel, Ford Sync (with Bluetooth and voice control), satellite navigation, cruise control and a handily placed USB port.
Going under the hood, you will find that the new Ford Fiesta ST features a 1.6 litre turbocharged 4-cylinder engine, its power is at a massive 34 per cent (or 147kW at 6000rpm), its top speed is 220km per hour, it can go from 0 to 100 in 6.9 seconds, and its torque sits at 290Nm at 3500rpm. Even though the car will only be available in a manual option, you will be able to sweep through the six-speed gearbox without taking a breath.
Those lucky enough to get their hands on a Ford Fiesta ST will be able to take advantage of the three-mode stability control (On, Sport and completely off) to provide them with a comfortable and smooth drive no matter the terrain. This model is already the best selling car in the UK (where they're better known as 'superminis') and it is believed that the waiting lists will be doubled once the car hits Australian shores this September.